Candelaria in the east of Tenerife - The best holiday accommodations
4 Properties found
Distance
Candelaria - a town located at the east coast of the biggest Canary Island Tenerife, which has a great popularity especially as a place of pilgrimage (church : Basílica de Nuestra Señora de la Candelaria).
Candelaria is located about 20 kilometres away from the island's capital city Santa Cruz. Because of that in a vacation in Candelaria one also has the possibility to lie at the local beaches Puerto de Güímar or at the Playa de Chimisay (both reachable in about 10 to 15 minutes with the rental car). Furthermore the capital city with its buildings and cultural events also offers one of the most beautiful golden beaches of Tenerife - the Playa de las Teresitas.
Candelaria is also the place of pilgrimage of Tenerife, besides the feasts for Candlemas (2nd february), there also is a fiesta celebrated every year in august, to which inhabitants from all over Tenerife make a pilgrimage to. Often even by foot because of religious reasons, so don't be surprised, if you suddenly meet pedestrians on the highway in this time. The town offers numerous restaurants, bars and shopping possibilities, as well as a well built promenade. Golf lovers find a 18 - hole complex (real Club de Golf de Tenerife) in about 30 kilometres distance.
With the rental car you get to the southern airport from Candelaria in good traffic conditions in about 30 minutes of driving.
Holiday flats and holiday houses in Candelaria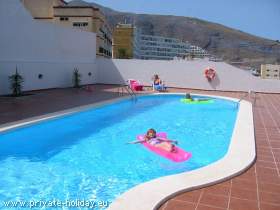 4
2
2
no
Property number: F6170
from span class="preis-teaser">55,00€ / night
Available from 6 nights
Per week from 464,00€
inclusive final cleaning and additional costs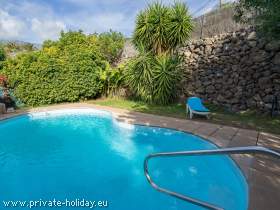 3
1
1
yes
Property number: F7396
from span class="preis-teaser">60,00€ / night
Available from 7 nights
Per week from 519,00€
inclusive final cleaning and additional costs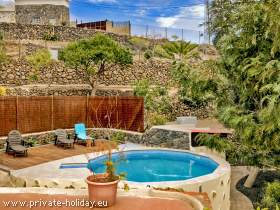 3
1
1
yes
Property number: F7397
from span class="preis-teaser">60,00€ / night
Available from 7 nights
Per week from 524,00€
inclusive final cleaning and additional costs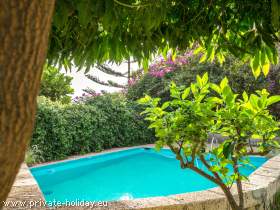 5
2
1
yes
Property number: F7398
from span class="preis-teaser">80,00€ / night
Available from 7 nights
Per week from 674,00€
inclusive final cleaning and additional costs