Tenerife East - Find the best holiday houses and apartments with our site
The east of the biggest Canary Island Tenerife particularly has a lot culture to offer, because here are two of the most important cities of the island: San Cristóbal de La Laguna and Santa Cruz de Tenerife.
La Laguna is said to be the cultural heart of Tenerife and has a wonderful old town, with many chapels and old buildings, which is UNESCO world heritage.
The city is located on about 550 metres height and is therefore in average always 5 dgrees colder than the capital city of the island.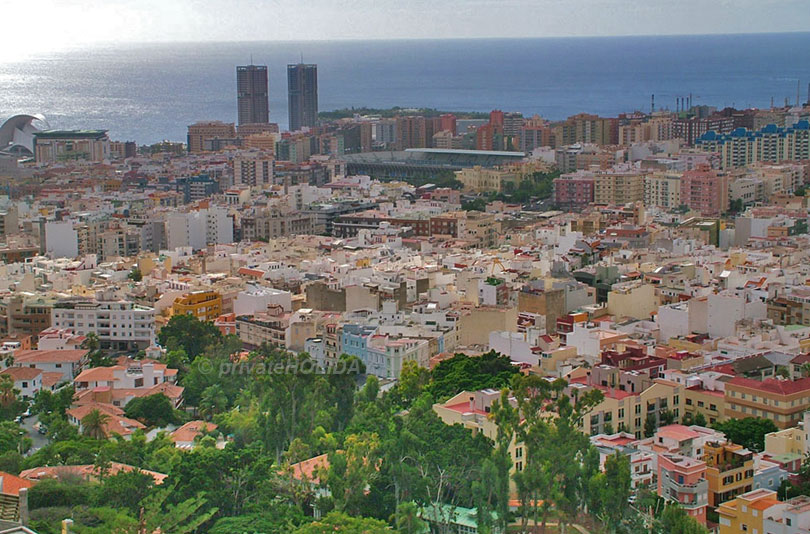 Santa Cruz de Tenerife
Santa Cruz is as the capital city also the second biggest city (regarding the inhabitants) of the Canaries.
Here there is also a great cultural offer, like for example the concerts in the auditorium and a variety of museums.
In particular during the carnival season things are getting lively and the city awakens, because the carnival on Tenerife is besides Rio de Jainero the second biggest of the world.

Carnival on Tenerife
In both cities mostly Tinerfeños (inhabitants of Tenerife) live and tourists are rather rarely found.
One more highlight of the east is located near the fishing village San Andrés. There is one of the most beautiful beaches of the island - the Playa de ls Teresitas.
The bright sandy beach was cultivated with sand from the Sahara and is with its many palms very pretty to look at.
Thanks to the wave breakers a refreshment in the turquoise blue water is possible all year long without danger. San Andrés itself is a more quiet, very original place, in which you rarely find a holiday apartment or a holiday house.

Playa de las Teresitas
The east of Tenerife is especially also attractive for passionate hikers, because in the Anaga Mountains there are countless opportunities to make a tour - for example from Igueste de San Andrés, to get to know the wonderful landscapes and enjoy fantastic views.
In the low touristy place Igueste de San Andrés there are only a few private holiday houses and apartments, from which privateHOLIDAY actually conveys some directly at the beach.