Taking your dog on holiday to Tenerife
Many holiday makers don't want to leave their beloved dog behind in their long-awaited holidays on the Canary Island of Tenerife. And they don't have to! At Tenerife, you also can spent wonderful holidays with your four-legged friends. On this site, you will find many tips and holiday rentals for your vacation with a dog in Tenerife.
The Canary Islands have a quite "doggish" history. It is said that the Islands were named after those pets. Canis is Latin and means dog. Nowadays there are still 2 dogs on the coat of arms of the islands. Depending on the airline, small dogs (up to 5 kilos) can stay in the passenger cabin during the flight. Bigger dogs count as cargo and have to stay in the cargo compartment. It is recommendable to inform yourself in advance.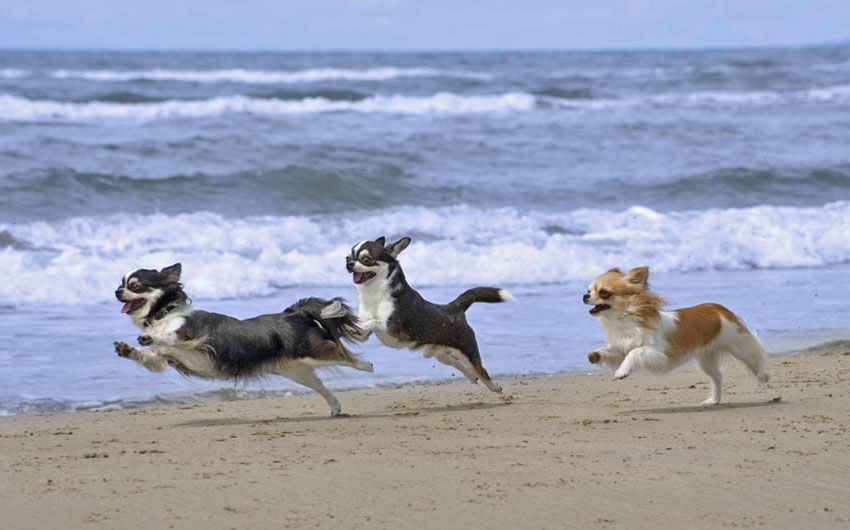 Staying in Tenerife with a dog
In recent years there was a change in the individual tourism sector. Nowadays you can find many holiday apartments, holiday houses and even fincas, in which pets are allowed. Especially in the north of the island (La Orotava, Puerto de la Cruz) you will find the best places for long walks with your dog. The nature there is breath taking the area is surrounded by vineyards and banana plantations. In the south, especially in the summer months, it's often very dry, which can make long walks unpleasant for you and your dog. It's important that you make all necessary preparations before you go on your holiday. Your dog has to wear a chip and needs to be provably vaccinated.
Attention: If you want to go on walks along the beaches you can hit some obstacles.
Dogs are not allowed at every beach. Often, it's even forbidden to bring a dog to the beaches. No matter if the Playa Jardin and the Playa Bollullo in the north or the Playa los Cristianos and Playa de las Americas in the south, dogs are not welcome. That is not only a problem in Tenerife, but also for the rest of Spain. There are only 40 official dog beaches out of about 1000 beaches in total.