La Orotava in the north of Tenerife - Holiday homes in an old town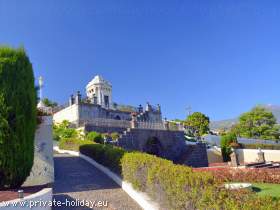 8 Properties found
Distance
A Canary city in the green and yearlong warm north of Tenerife - that is La Orotava.
Already centuries ago the natural scientist Alexander von Humboldt (1769-1859) was fascinated by this place and its valley. Today numerous Tenerife visitors still share his opinion. Who wants to retrace the view of Humboldt from the past over the strung-out Orotava valley ("Valle de La Orotava"), can explore it at the "Mirador Humboldt" (viewing point). The valley (actually a plateau of 10 km x 11 km) covers the area from the northern tourism city Puerto de la Cruz up to the highest mountain (El Teide).
Furthermore La Orotava has a historical and landmarked city centre with houses from the 17th century. Only one highlight of the city is the historical centre with numerous contorted alleys all around the old town hall. Typical Canary wooden balconys are to admire here. You should also take a look at the church "Nuestra Señora de la Conception.
Tip: A popular meeting point of locals in La Orotava is the "Plaza de la Constitucion", which is beautifully arranged with flower beds (at christmas time there are mostly poinsettias planted here). Who does not want to discover this Canary city alone, should inform himself about the special city tour with singing and dancing in the tourism office (is mostly offered at christmas time).
In the whole Orotava valley there are also cultivated and typical Canary holiday houses, holiday apartments and fincas in a beautiful location (either in the proximity of a banana - or wine plantation or with view on the Teide). La Orotava is not and was never a mass touristy town. You can feel that as a holiday guest up to today. Who however searches for a bit variety and wants to see the famous orca or dolphin show of the Loro Parque (located in Puerto de la Cruz), can reach this world-famous animal park in about 15 minutes with the rental car.
If you want to spend a vacation in a rich in vegetation surrounding, than you are right in La Orotava. Bathing possibilities (Puerto de la Cruz) as well as hiking routes (like to La Resbala) are to find in a short distance. Who lives in the historical city centre does not need a rental car. Various shopping possibilities and restaurants as well as bars are reachable there in just a few minutes by foot. Some public bus lines drive here regularly. For an island tour a rental car would however be an advantage.
To the southern airport you need approximately a 1-hour drive.
Holiday flats and holiday houses in La Orotava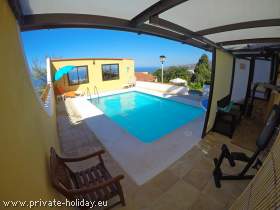 3
1
1
yes
Property number: F5829
from span class="preis-teaser">62,00€ / night
Available from 6 nights
Per week from 503,00€
inclusive final cleaning and additional costs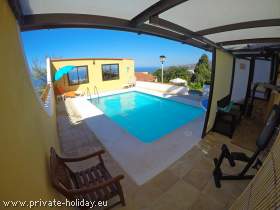 2
1
1
yes
Property number: F5831
from span class="preis-teaser">62,00€ / night
Available from 6 nights
Per week from 503,00€
inclusive final cleaning and additional costs
3
1
1
yes
Property number: F5828
from span class="preis-teaser">67,00€ / night
Available from 6 nights
Per week from 538,00€
inclusive final cleaning and additional costs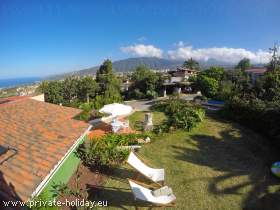 4
2
1
yes
Property number: F5826
from span class="preis-teaser">83,00€ / night
Available from 6 nights
Per week from 660,00€
inclusive final cleaning and additional costs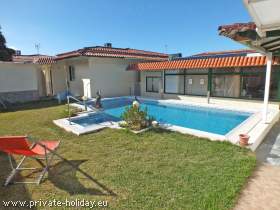 6
3
2
yes
Property number: F8197
from span class="preis-teaser">87,00€ / night
Available from 6 nights
Per week from 638,00€
inclusive final cleaning and additional costs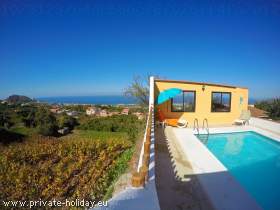 5
3
1
yes
Property number: F5830
from span class="preis-teaser">88,00€ / night
Available from 6 nights
Per week from 705,00€
inclusive final cleaning and additional costs
4
2
2
yes
Property number: F4979
from span class="preis-teaser">89,00€ / night
Available from 7 nights
Per week from 741,00€
inclusive final cleaning and additional costs
4
2
1
yes
Property number: F6974
from span class="preis-teaser">138,00€ / night
Available from 7 nights
Per week from 995,00€
inclusive final cleaning and additional costs