Garachico in the north of Tenerife - Holiday homes in a beautiful town
5 Properties found
Distance
Garachico is one of the best known and most ancient places of Tenerife.
A serious natural disaster anno 1706 formed the present appearance of the little harbour town Garachico. Back then a completely unexspected volcanic eruption destroyed nearly the whole former town centre (Plaza Glorieta de San Francisco) and the residential buildings there. At the Plaza Glorieta de San Francisco only the church and the former abbey stayed untouched. Both of the historic buildings can still be visited as a sight today. (The town hall as well as the town museum are located in here nowadays). Currently roughly 6000 inhabitants live in this yearlong green Canary community.
The volcanic eruption also created something unique in Garachico and not only on the island Tenerife, but also throughout Europe - Naturally formed seawater swimming pools. Year-round (and if wind and weather play along) tourists and locals go swimming in the volcanic pools in the Atlantic here. A great experience for young people and those young at heart.
That is why great holiday houses as well as holiday apartments in Garachico are very popular with individual holidaymakers. Furthermore you can get to the touristically more frequented cities like Puerto de la Cruz or La Orotava in an about 30 minutes lasting drive with the rental car. The public bus transport also drives here regularly. Who likes it a bit more quiet in their vacation, can additionally live in a surrounding rural area in a finca with a banana plantation.
By the way: Buenavista Golf (a 18 - hole complexe) is reachable in about 15 minutes of driving with the rental car. The southern airport is located in an approximate distance of 60 kilometres.
Holiday flats and holiday houses in Garachico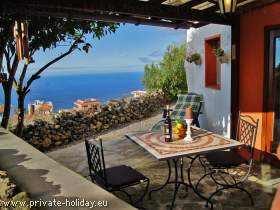 2
1
1
yes
Property number: F7012
from span class="preis-teaser">59,00€ / night
Available from 5 nights
Per week from 522,00€
inclusive final cleaning and additional costs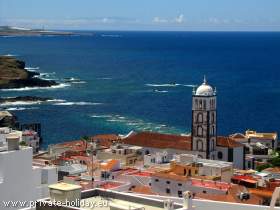 2
1
1
yes
Property number: F6450
from span class="preis-teaser">59,00€ / night
Available from 5 nights
Per week from 502,00€
inclusive final cleaning and additional costs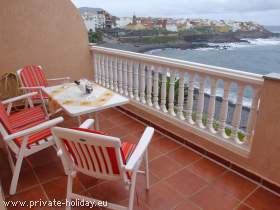 3
1
1
yes
Property number: F5024
from span class="preis-teaser">69,00€ / night
Available from 5 nights
Per week from 581,00€
inclusive final cleaning and additional costs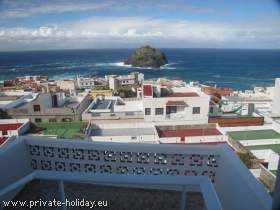 4
2
1
yes
Property number: F6451
from span class="preis-teaser">75,00€ / night
Available from 7 nights
Per week from 614,00€
inclusive final cleaning and additional costs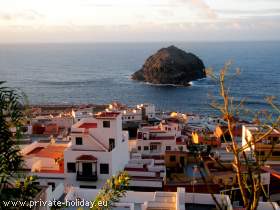 3
1
1
yes
Property number: F6452
from span class="preis-teaser">75,00€ / night
Available from 7 nights
Per week from 614,00€
inclusive final cleaning and additional costs