Puerto de Santiago - Tenerife
8 Properties found
Distance
Puerto Santiago is located at the southwest coast of Tenerife, directly next to Los Gigantes. In contrast to Los Gigantes Puerto Santiago is less popular, but in our opinion this is unjustly.
The former fishing village has developed to a little tourism place over the years. Here you find apart from some hotels and apartment complexes the original character of the island Tenerife. Despite the good tourism infrastructure you particularly find relaxation in Puerto Santiago during the vacation.
The town offers with the Playa la Arena a beautiful sandy beach and the Avenida Maritima, a beautiful promenade with connecting restaurants, cafes and shops. In Puerto Santiago it is a lot more quiet than in the main tourism areas, so that you can find peace and quiet here. The location is also perfect for the vacationer, because you live in a holiday rental in the most sun - sure zone of the island. Clouds or even rainfall are very rare here.
If you take a walk through the town, you get to the small harbour of Puerto Santiago, in which the inhabitants often sit at the edge of the basin and fish. The idyll of the harbour is underpinned by the traditional houses, narrow alleys and picturesque bays.
Holiday flats and holiday houses in Puerto de Santiago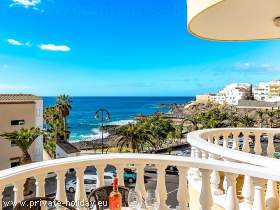 5
2
2
yes
Property number: F8125
from span class="preis-teaser">61,00€ / night
Available from 5 nights
Per week from 530,00€
inclusive final cleaning and additional costs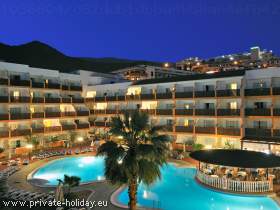 2
1
1
yes
Property number: F6085
from span class="preis-teaser">38,00€ / night
available from 1 nights
Per week from 295,00€
inclusive final cleaning and additional costs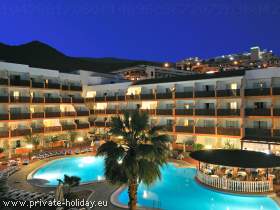 4
1
1
yes
Property number: F6083
from span class="preis-teaser">47,00€ / night
available from 1 nights
Per week from 358,00€
inclusive final cleaning and additional costs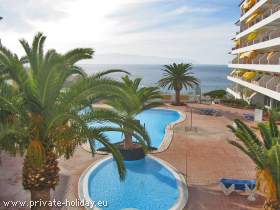 2
1
1
no
Property number: F5798
from span class="preis-teaser">60,00€ / night
Available from 14 nights
Per week from 509,00€
inclusive final cleaning and additional costs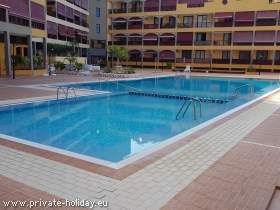 3
1
1
yes
Property number: F8195
from span class="preis-teaser">65,00€ / night
Available from 7 nights
Per week from 549,00€
inclusive final cleaning and additional costs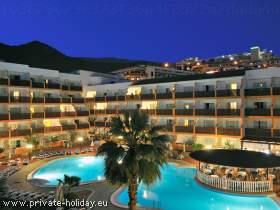 6
2
1
yes
Property number: F6084
from span class="preis-teaser">66,00€ / night
available from 1 nights
Per week from 491,00€
inclusive final cleaning and additional costs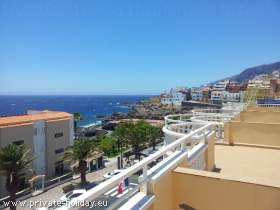 6
2
2
yes
Property number: F6155
from span class="preis-teaser">75,00€ / night
Available from 7 nights
Per week from 624,00€
inclusive final cleaning and additional costs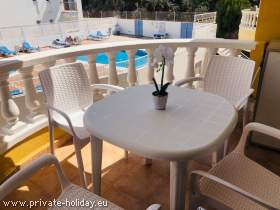 5
2
2
yes
Property number: F8184
from span class="preis-teaser">79,00€ / night
Available from 5 nights
Per week from 652,00€
inclusive final cleaning and additional costs