La Esperanza in the east of Tenerife - Holiday Homes in the nature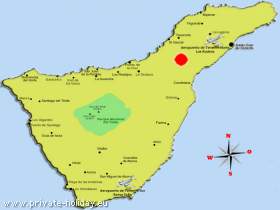 2 Properties found
Distance
The romantic La Esperanza is located on the mountain ridge Cordilla Dorsal, which extends through the north east of Tenerife, directly at the same named forest area, with its eucalyptus, laurel and pine forests.
"Esperanza" means "hope" in English.
The small town is located only a few kilometres away from San Cristóbal de La Laguna and is a popular starting point for wanderers. To the view of the place many fincas and houses, with conforming big properties, as well as a sunny village square with a beautiful church belong.
The Bosque de la Esperanza is the biggest coherent forest of the whole island and proceeds in 1500 metres height along the Cumbre Dorsal. This mountain ridge nearly extends to the edge of the crater Las Cañadas and can be driven on from La Laguna on the TF-24. The forest has a good signed network of hiking routes with display of the level of difficulty, as well as some routes for mountainbikers.
Advise: Because of a special micro climate in the area all around La Esperanza, the temperatures are mostly a bit lower and therefore ideal for hiking. Also with high temperatures you can take a walk under cover of the shade of the trees.
To the southern airport it takes about 50 minutes with the rental car.
Holiday flats and holiday houses in La Esperanza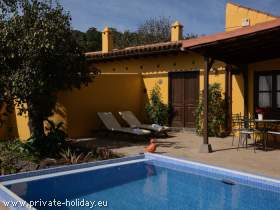 2
1
1
yes
Property number: F4070
from span class="preis-teaser">80,00€ / night
Available from 6 nights
Per week from 649,00€
inclusive final cleaning and additional costs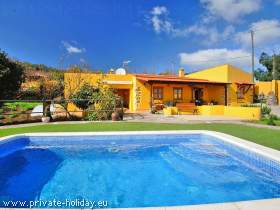 4
2
2
yes
Property number: F4071
from span class="preis-teaser">100,00€ / night
Available from 6 nights
Per week from 829,00€
inclusive final cleaning and additional costs