Igueste de Candelaria in the east of Tenerife - The best homes in the area
3 Properties found
Distance
In the south east of Tenerife near Candelaria the town Igueste de Candelaria is located. It is close to the capital city of the island, Santa Cruz. With its agriculture and the number of inhabitants it is the most important district of the community.
At the north-easterly end of the valley of Güímar on an average height of 700 metres Igueste de Candelaria is located, bounded by the old hamlets Pasacola and Macizo de la Mesa. The district is encircled by an extensive nature reserve.
In the upper zone of the town the accomodation consists especially of traditional houses with tiled roofs and beautiful orchards, whereas in the lower part there are more new buildings. Numerous examples of traditional Canary architecture as well as elements of rural areas, like ovens and haylofts can be gazed at in the town centre.
Those are located at the foot of the old trail of Candelaria, which in the past connected the city La Laguna with Candelaria and nowadays is a way of pilgrimage to honour the Blessed Virgin Mary.
The place has a welcome centre for visitors, the Virgen de Candelaria, and numerous public places.
Also a few bars, restaurants and shopping possibilities are to find here.
In a bit more than half an hour the souther airport is reachable by rental car.
Holiday flats and holiday houses in Igueste de Candelaria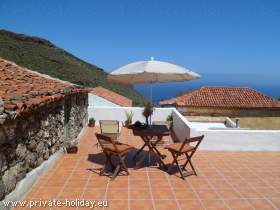 4
1
1
yes
Property number: F6283
from span class="preis-teaser">49,00€ / night
Available from 4 nights
Per week from 464,27€
inclusive final cleaning and additional costs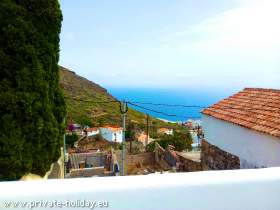 3
1
2
yes
Property number: F7051
from span class="preis-teaser">49,00€ / night
Available from 4 nights
Per week from 458,88€
inclusive final cleaning and additional costs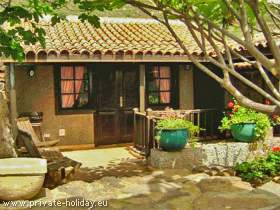 4
1
1
yes
Property number: F5664
from span class="preis-teaser">55,00€ / night
Available from 7 nights
Per week from 484,60€
inclusive final cleaning and additional costs