El Tanque in the north of Tenerife - Holiday homes in a very quiet area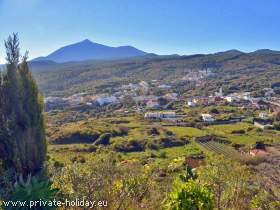 4 Properties found
Distance
The romatically located mountain village El Tanque on Tenerife is an ideal starting point for hiking lovers.
El Tanque is situated in the Teno Mountains on round about 600 metres height. The area of El Tanque is defined by the lush vegetation and numerous fincas, which are partly still used for agriculture. Fruitful harvests are especially retracted with potatoes and several crops.
Who wants to experience the rural idyll in the vacation on Tenerife can have some peaceful moments in one of the few holiday houses, holiday apartments or in a rebuilded finca in El Tanque. A dreamlike green landscape will welcome you here.
With the Camello Park (camel park) there is also a tourist attraction above the town. Among other things you can also experience tours through the surrounding landscape on the back of a camel here.
Tip: Do not miss a hike in the Teide National Park (about 70 kilometres away but the trip will be worth it!). Furthermore golf players reach the 18 - hole golf complex Buenavista Golf in 30 minutes of driving.
El Tanque is well connected to the traffic network. To the southern airport you need approximately 1 hour of drive with the rental car.
Holiday flats and holiday houses in El Tanque
2
1
1
yes
Property number: F6885
from span class="preis-teaser">49,00€ / night
Available from 7 nights
Per week from 427,00€
inclusive final cleaning and additional costs
4
1
1
yes
Property number: F0175
from span class="preis-teaser">60,00€ / night
Available from 7 nights
Per week from 509,00€
inclusive final cleaning and additional costs
8
4
3
yes
Property number: F8194
from span class="preis-teaser">90,00€ / night
Available from 7 nights
Per week from 789,00€
inclusive final cleaning and additional costs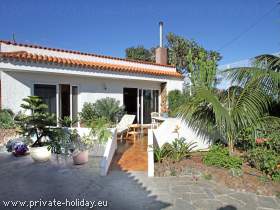 4
1
1
yes
Property number: F0176
from span class="preis-teaser">98,00€ / night
Available from 3 nights
Per week from 755,00€
inclusive final cleaning and additional costs