El Sauzal - Tenerife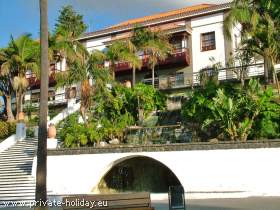 6 properties found
Distance
El Sauzal is without doubt one of the most attractive of the northern communities on the Canary Island Tenerife.
On a sea level of on the average of 360 metres one experiences Tenerife's north coast in El Sauzal from its most beautiful and charming side. A view from the Mirardor de la Garañona offers a fantastic panorama up to the 10 kilometres distant Puerto de la Cruz and even beyond.
Beware: If you see the neighbouring island La Palma in the distance, bad weather will follow.
The place El Sauzal itself is very well maintained and clean. Diverse green areas with various kinds of palms and endemic flowers invite to stay. The patron saint of El Sauzal is the holy San Pedro. In honour of him there is a street festival every year, which fills the city with enthusiasm for two weeks. During a visit of the place you should also see the church Iglesia de San Pedro, which was dedicated to the patron saint. It has a vey nice builded dome in Moorish architecture. But also the town hall of El Sauzal attracts many visitors, because after an inspection of the so called Ayuntamientos, the neighbouring park waits for your visit.
The history of wine on Tenerife was captured in the wine museum in El Sauzal, also owning an own Bodega. Tenerife looks back at a long wine history and in the past exported wine to all over Europe.
If you want to stay in El Sauzal for an individual vacation, you are at the right place here. Chic luxury accomodation, holiday houses and apartments make the holiday in El Sauzal such a great experience.
Advise: Golf players find their next tee shot possibility in the 10 kilometres distant Real Club de Golf de Tenerife (a 18-hole golf complex). Beginners should go to the La Rosaleda Golf Club (9-holes) in Puerto de la Cruz.
The southern airport is reachable from El Sauzal after a 1 hour lasting drive with the rental car.
holiday flats and holiday houses in El Sauzal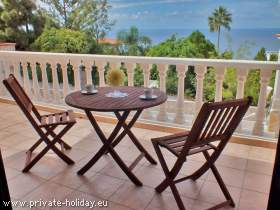 3
1
1
yes
Property number: F0105
from 39,00€ / night
Available from 7 nights
Per week from 346,00€
inclusive final cleaning and additional costs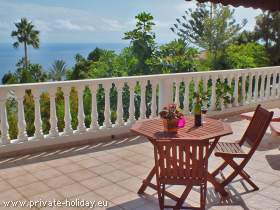 3
1
1
yes
Property number: F0102
from 39,00€ / night
Available from 7 nights
Per week from 346,00€
inclusive final cleaning and additional costs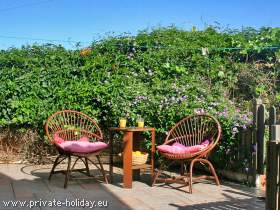 2
1
1
yes
Property number: F5676
from 25,00€ / night
Available from 4 nights
Per week from 254,00€
inclusive final cleaning and additional costs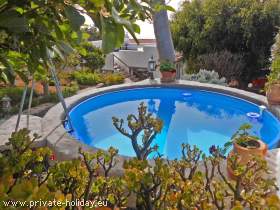 4
2
2
yes
Property number: F5577
from 78,00€ / night
Available from 7 nights
Per week from 653,00€
inclusive final cleaning and additional costs
6
3
3
yes
Property number: F6601
from 139,00€ / night
Available from 6 nights
Per week from 1.002,00€
inclusive final cleaning and additional costs
8
4
4
yes
Property number: F1075
from 159,00€ / night
Available from 7 nights
Per week from 1.301,00€
inclusive final cleaning and additional costs