Poris de Abona in the south of Tenerife - Holiday homes at the ocean
2 Properties found
Distance
The small sunny town Poris de Abona at the south coast of Tenerife welcomes the holidaymaker with sun, yearlong spring temperatures, beaches and much more.
When Poris de Abona is allowed to welcome you as a holiday guest, you have found a good compromise between originally Canarian lifestyle and tourism offers. Because there is a colorful mixture of both. But multiplied individual tourism occurs here. Tasteful holiday apartments and holiday houses make the town very popular. Because: Here one experiences the true meaning of silence and relaxation. The endemic volcanic nature as well as swimming possibilities (e.g. the Playa Grande - a bright sandy beach) make the holiday stay even more an experience. Furthermore a lighthouse shines on the wide ocean.
In the town there is a good touristy infrastructure with restaurants with local and international kitchen, Cafés and shopping possibilities, so that one can do without a rental car. For whom the place however is to calm, should still get a rental car. The main tourism centres at the Costa Adeje are located in an approx. 30 kilometres distance. Furthermore the southern airport would be reachable in roughly a quater of an hour drive with the rental car. But a wide builded public bus network is also available.
Holiday flats and holiday houses in Poris de Abona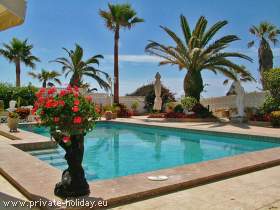 5
2
1
yes
Property number: F4194
from span class="preis-teaser">43,00€ / night
Available from 7 nights
Per week from 390,00€
inclusive final cleaning and additional costs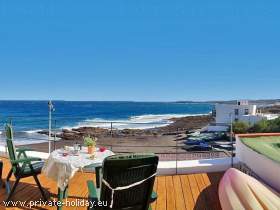 4
1
1
no
Property number: F6323
from span class="preis-teaser">49,00€ / night
Available from 5 nights
Per week from 437,00€
inclusive final cleaning and additional costs