Igueste de San Andrés - Tenerife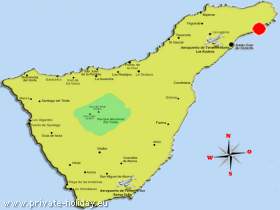 Igueste de San Andrés is located, about 7 kilometres away from the famous sandy beach Playa de las Teresitas, at the end of the highway, which ends at this place.
During the drive here you should definetly stop at the viewing point Mirador de Playa de las Teresitas, because the view on the beach Las Teresitas, the capital city Santa Cruz and the steep coast is breathtaking.
The small, dreamy town is not opened for tourism. Therefore there are only some very private holiday houses and holiday apartments, which are for rent. In the only restaurant of the town you can eat delicious fish and a supermarket is also available.
For trips to the Anaga Mountains the location is of course perfect. If wandering or mountainbiking, Igueste de San Andrés is ideal as a starting point for both.
Below of Igueste de San Andrés there is a black sandy beach in a dreamlike idyllic location. Here you can snorkel, dive or even go fishing. We even arrange houses in this region, which are situated directly at the beach, which nowadays is nearly impossible because of the Spanish coastal protection law.
To the southern airport it takes a bit more than one hour by rental car.
holiday flats and holiday houses in Igueste de San Andrés
4
2
1
yes
Property number: F4239
from 59,00€ / night
Available from 7 nights
Per week from 497,00€
inclusive final cleaning and additional costs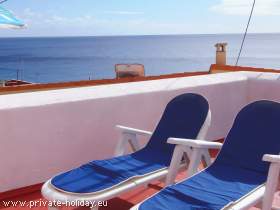 6
2
2
yes
Property number: F5392
from 64,00€ / night
Available from 7 nights
Per week from 542,00€
inclusive final cleaning and additional costs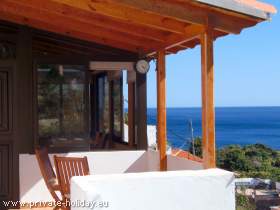 3
1
1
no
Property number: F5482
from 64,00€ / night
Available from 7 nights
Per week from 541,00€
inclusive final cleaning and additional costs
3
1
1
yes
Property number: F6589
from 64,00€ / night
Available from 5 nights
Per week from 537,00€
inclusive final cleaning and additional costs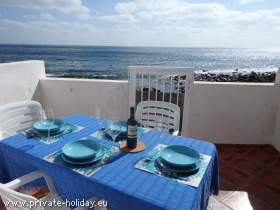 5
1
2
yes
Property number: F4543
from 70,00€ / night
Available from 6 nights
Per week from 579,00€
inclusive final cleaning and additional costs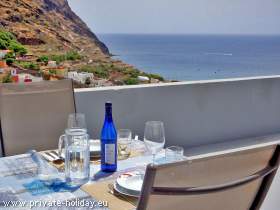 5
2
2
yes
Property number: F5621
from 70,00€ / night
Available from 7 nights
Per week from 569,00€
inclusive final cleaning and additional costs
3
2
1
yes
Property number: F4867
from 74,00€ / night
Available from 7 nights
Per week from 606,00€
inclusive final cleaning and additional costs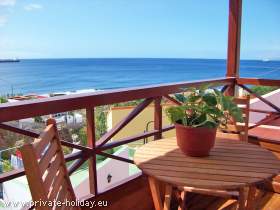 4
2
2
yes
Property number: F5009
from 75,00€ / night
Available from 7 nights
Per week from 613,00€
inclusive final cleaning and additional costs
3
1
1
yes
Property number: F4355
from 91,00€ / night
Available from 7 nights
Per week from 725,00€
inclusive final cleaning and additional costs