Arafo - Tenerife
Who wants to spend the vacation on Tenerife and create it quiet is at the right spot in Arafo.
Arafo is located at the east coast of the biggest Canary Island, about 25 driving minutes with the rental car from the capital city Santa Cruz. Destinations nearby are : the historical pyramides of Güímar (10 driving minutes) and the place of pilgrimage Candelaria (15 driving minutes).
The region mainly lives on agriculture, what can be seen because of the numerous fincas (which still are used for the cultivation of wine, potatoes, bananas and much more). Tourism exists at most in form of individual vacation in Arafo. Wonderful family-friendly and well maintained holiday houses and holiday apartments are situated in this Canary community. The sunny region extends from the Atlantic sea coast up to about 450 metres sea height. Therefore as a vacationer you should besides the culinary dishes of the various restaurants and bars also enjoy the wonderful view. Furthermore there are enough shopping possibilities for a vacation stay.
Tips for passionate athlets : Wanderer love in Arafo the proximity to Malpaís de Güímar (a in 10 kilometres located nature reserve), golfers find at the Real Club de Golf de Tenerife (a 18 - hole complex about 30 minutes drive) the next golf course. Bathing guests have their fun all year long at the Puertito de Güímar or at the Playa Chimisay.
For an island tour a rental car would be recommendable.
The southern airport is reachable in half an hour.
holiday flats and holiday houses in Arafo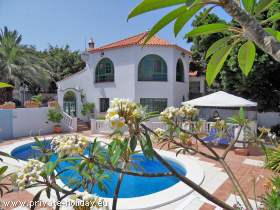 4
1
1
no
Property number: F4956
from 65,00€ / night
Available from 7 nights
Per week from 484,00€
inclusive final cleaning and additional costs
6
3
1
no
Property number: F6437
from 67,00€ / night
Available from 7 nights
Per week from 498,00€
inclusive final cleaning and additional costs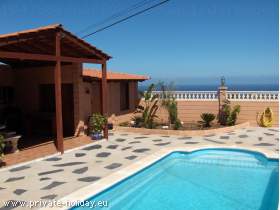 4
2
1
no
Property number: F6431
from 90,00€ / night
Available from 7 nights
Per week from 659,00€
inclusive final cleaning and additional costs