Arico - Tenerife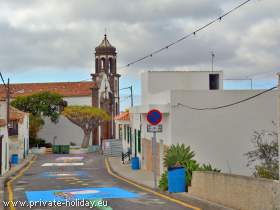 1 properties found
Distance
Located southwesterly of Tenerife, on more than 500 metres sea level and with tightly 7.670 inhabitants - that is the canary locality Arico. Round about half an hour away from the southern airport and three quaters of an hour away from the capital city Santa Cruz - as a holidaymaker you experience peace and quiet here. The surroundings of the village are consistently characterised by the agriculture. Wine, potatoes, fruits and vegetables are cultivated here.
A little insider tip below the island tourists is Arico Nuevo - a wonderful, small and groomed district of Arico - which spreads the typical canary flair with its small and narrow alleyways. But also the other parts of this scommunity (Abades, Poris de Abona, La Jaca or Arico Viejo) are definetly worth a visit. In the village centre of Arico (Villa de Arico) there is a supermarket, a butchery and various bars and restaurants with local and international kitchen. Some charming, fully equipped accomodations like holiday apartments and holiday houses are also offered for renting.
All of the colonies have one thing in common: and that is a good traffic network to the tourism centres Las Américas and Los Cristianos. Both can be reached in half an hour with the rental car (provided that the traffic conditions are good) or with the public bus line.
In addition to that some wonderful hiking routes such as La Sabinita or El Cantador, on which you can admire the vulcanic and seamed with Aloe Vera region, exist here.
holiday flats and holiday houses in Arico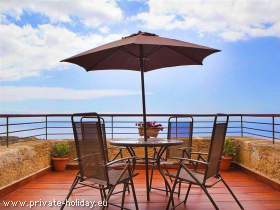 4
2
3
yes
Property number: F6307
from 58,00€ / night
Available from 3 nights
Per week from 470,00€
inclusive final cleaning and additional costs